Corporate Jobs
Join Our Team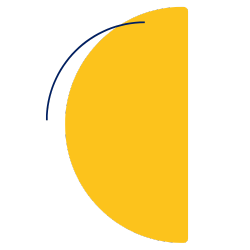 We are a small but mighty team of enthusiastic individuals who put people over profit. We are passionate about bringing quality healthcare to communities all over the United States. Whether you're just starting out in medical staffing or have been around the block, we are looking for people who can build long-lasting relationships. Clear Choice offers both flexibility and a family-like atmosphere. Medical recruiting can be extremely rewarding (both personally and professionally) but requires GRIT! If you are a team player who is ready to dive into an exciting new career apply to join our team!
Benefits of Working at Clear Choice:
Aggressive PTO Package.
Insurance 1st day of the month after you start – includes free covered preventative prescriptions.
Supportive and positive environment for those who want to learn and become successful.
Recruiter, Omaha NE
Job Responsibilities:
Source new candidates through cold calling, social media job posting, referrals and outlook job blasts
Identify the candidate's skillset and requirements to match qualifications to the current job openings nationwide
Develop Relationships to maintain current and future needs
Stay educated on current market conditions to provide the best customer service to our travelers
Utilize lead generation through social media and in-house database
Negotiate contract details with healthcare professional to guarantee a positive outcome to get candidates placed
Creative Skills:
Design Job posting for social media platforms to engage audience
Educate candidates on activities in job locations to create a mental picture of the experience
Think outside the box to help candidates find the right fit for the position to engage their curiosity
Initiate a social media presence and actively engage with audience
Why choose Clear Choice Resources?
Leadership Development for career advancement opportunities
Office perks and company outings
Community volunteer opportunities
Competitive Salary and Bonus structure
Required Education and Experience:
High School or GED
2 years of sales experience
Preferred Education and Experience:
Bachelor's Degree
At least (3) years of sales experience with a background in recruiting
Benefits:
Comprehensive Health Insurance
Dental and Vision Plans
Short Term Disability
Flexible PTO Plan
Work Location and Schedule:
This is an In-Office work setting, Monday through Friday from 8:00 AM to 5 PM CST.
Punctual
Time and Attendance is required
Start Your New Career Today!